Bair Hugger
Bair Hugger warming blankets can be found in clsoe to 80 percent of hospitals across the country. The system, which distributes heat during surgical procedures and throughout recovery, has been linked to an increased risk of infection.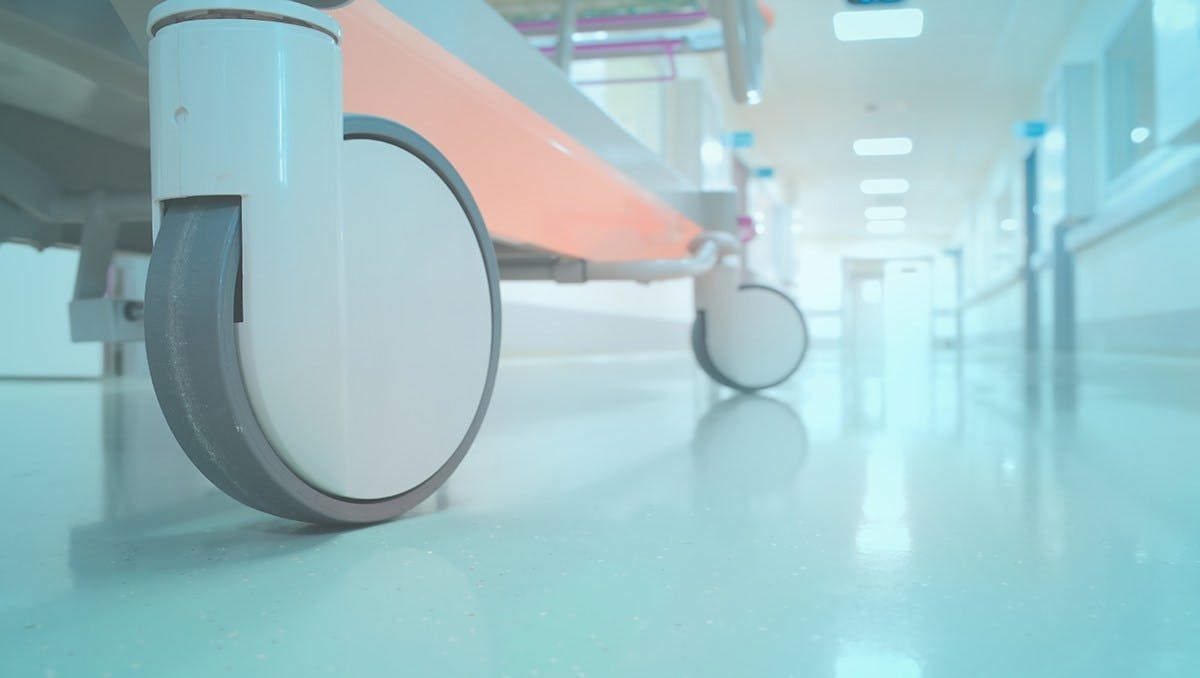 The Bair Hugger is a warming device used to keep body temperatures from dropping dangerously low during surgery. The three-part system stops the development of hypothermia, allows for a quicker recovery and helps prevent complications such as blood loss.
The skin surface warming system forces air through a hose, which is then distributed over a patient's body. The device has become a standard component in medical facility inventory. But after more than two decades on the market, Bair Hugger's creator is speaking out against his own invention.
Recent studies show the Bair Hugger, a class II device, can increase the spread of bacteria and subsequently lead to infection. Dr. Scott D. Augustine, the inventor of the device, now works to spread awareness about its potential dangers.

Studies + Science
The Bair Hugger is designed to protect against hypothermia, which occurs when the body cannot replenish the heat at the same rate it is lost. A hypothermic temperature is anything below 95 F.
Hypothermia affects the nervous system and organ functioning. Complications from hypothermia during surgery can be mild to severe, resulting in blood loss, heart failure, or even death.
How the Bair Hugger Works
The Bair Hugger is a device known as a forced-air warming (FAW) device. The Bair Hugger Therapy system includes different sized and shaped blankets, a warming unit, a warming unit filter, and fluid warming set. The multi-piece system filters warm air into the blanket, which evenly distributes heat over the patient. The device is meant to recognize pressure points in order to avoid leaving burns or causing a sore.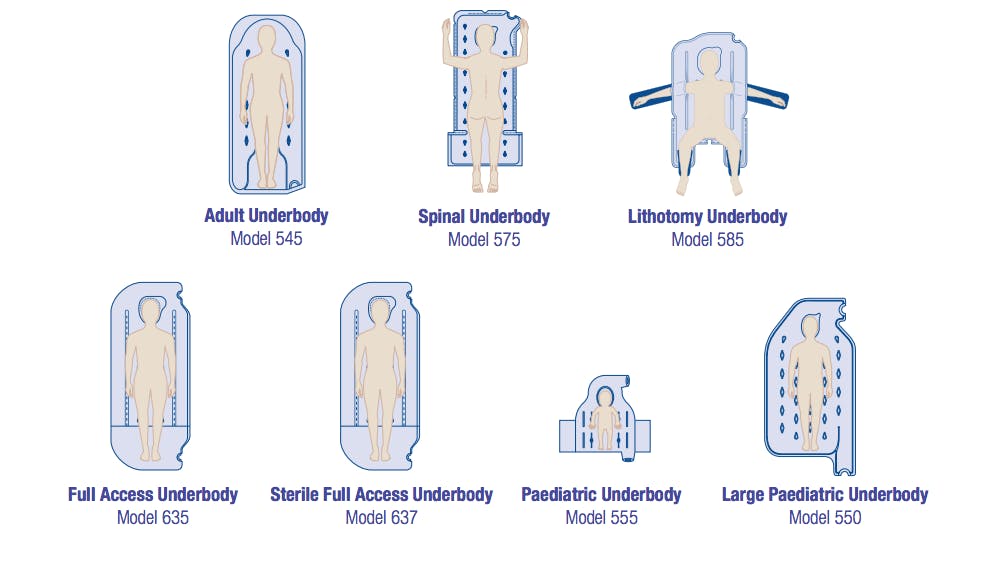 Bacterial Contamination
Dr. Augustine runs a website advertising his new product, The HotDog©, where he claims that the outdated Bair Hugger system is defective. He cites the reuse of certain components of the Bair Hugger, in addition to wasted heat, as the main causes of contamination.
Because the blower and hose are reused time and again, the Bair Hugger is only partially disposable. The reuse can expose patients, and health professionals, to lingering germs.
"One published study showed that 92 percent of FAW blowers are contaminated with bacteria, and 58 percent internally generated and emitted germ-sized particles. The contamination is significant because high-velocity air blows across the germ colonies."
— Dr. Augustine
The study Augustine is citing is one that only examined 52 units in use in a hospital and of those 52, fewer than 7 tested positive for any bacterial infection.
Another cause of surgical site contamination is wasted heat, claims Augustine. The Bair Hugger alters the temperature and flow of the air, affecting ventilation and convection. The disruption could create turbulence that brings surgical drape bacteria near the patient.
"Only about 15 percent of the 1000 watts of heat produced by the Bair Hugger blower is actually transferred to the patient. The excess heat then escapes into the OR and mobilizes contaminants."
Risk of Infection
Despite the fact that the blankets are disposable, studies theorized that the Bair Hugger might have made patients more likely to get an infection. In comparison to other warming devices, some contaminants may linger.
People undergoing orthopedic surgeries, like knee or hip replacements, were thought to have been particularly at risk. Infections at orthopedic surgery sites can lead to swelling, severe pain, or even death so this possibility was taken very seriously by the FDA.
Many of the studies from the early 2010s that these conclusions were based on, did not claim to make a causal connection between forced-air warming devices and surface site infections. More recent studies have indicated that surface site infections are not likely to be caused by surface site infections in most cases.
Risk of Burning
Bair Hugger units have been reported to have caused burns, blistering and potentially catch fire. The FDA has discovered multiple incidences where the device malfunctioned and injured patients. The number of more recent fire-related incidences is currently known. A 2018 Frontiers in Surgery study has stated that patients have "reported FAW related burn injuries and pressure ulcers when placed improperly on patient's skin." In fact, according to the study "FAW misuse is one of the main causes of burn injuries."

Regulation Recap
Invented by anesthesiologist Dr. Augustine, the Bair Hugger was the first device that could prevent hypothermia during surgery. After being approved by the FDA through the expedited 501(k) clearance program, it was introduced into hospitals in 1988.
Bair Hugger was initially sold through Augustine Biomedical and Design, before the company changed its name to Arizant. It was later sold again to 3M, in 2010, for around $800 million.
FDA Actions
In 2010, the FDA sent a warning letter to Arizant failing to properly document and report dangerous life-threatening malfunctions. The warning letter mentions a female patient who suffered 2nd-degree burns on her breasts and a 21-month-old child who received 2nd to 3rd-degree burns. Two years later, in 2012, 3M recalled 3M Bair Hugger(M) Normothermia System, Full Access Underbody Warming Blankets because they were "more susceptible to unintended occlusion of airflow resulting in limited or partial inflation during use."
In 2017, 3M requested new 501(K) authorizations for their Bair Hugger Model 675 Total Temperature Management System and the FDA approved it. In Oct. 2017, the FDA stated that "[a]fter a thorough review of available data, the FDA has been unable to identify a consistently reported association between the use of forced air thermal regulating systems and surgical site infection." This admission may be one of the factors that led to the dismissal of all 5,000 federal lawsuits against 3M alleging that the Bair Hugger devices had contributed to surgical site infection injuries. Subsequent appeals have affirmed lower court decisions.
Criticism from Bair Hugger's Inventor
Dr. Scott D. Augustine acted as an advocate, spearheading campaigns to inform people about the infection risks of his invention. He argued that the forced air method brought bacteria from the hospital setting into contact with the patient.
Dr. Augustine has since invented a newer warming system that doesn't utilize a forced-air method called the HotDog, which is more like a blanket than a blowing system, or an air-free electric blanket.
Dr. Jeffrey P. Gumprecht, an infectious disease expert in New York, said that he was hired by Dr. Augustine's company to review its data. He said he found the inventor's theory about the potential dangers of forced-air warming compelling, but added that proving such a link might be impossible, as has been shown in more recent studies such as the ones published in Frontiers in Surgery and the American Society of Heating, Refrigerating, and Air-Conditioning Engineers, Inc in 2018 and 2019 respectively.
The studies that led Dr. Augustine to believe that the Bair Hugger can cause an increased risk of infection may have been found inadequate, but patients who claim to have been affected by the device have filed adverse event reports with the FDA.

The Next Steps
The Bair Hugger exists in nearly every U.S. medical facility. If you've had a surgical procedure and developed an infection, it's possible that the Bair Hugger could have been at fault.
We're here to help. Learn more about available resources by connecting with our team of advocates.
Contact Us
Bair Huggers are linked to an increased risk of infection, particularly after joint surgeries.
Studies show the Bair Hugger produces wasted heat that can contaminate a surgical room.
The creator of the Bair Hugger is now speaking out against his own invention.
There are a number of resources for people who developed infections after Bair Hugger therapy.
Get our reporting in your inbox
Read more about Bair Hugger