Biopharmaceutical giant Allergan has stopped selling a type of textured breast implant in Europe, according to a report in the New York Times. Updated reports from the U.S. Food and Drug Administration (FDA), along with new research from Australia and New Zealand, have associated textured breast implants with a higher risk of cancer.
The National Agency for the Safety of Medicines and Health Products, the equivalent of the FDA in France, has pulled Allergan's marketing approval. It will no longer allow sales of the implants throughout the European Union.
Although the health watchdog agency told the New York Times that it had not "identified any immediate risk for the health of women" with the Allergan textured implants, it announced a mass recall of the product.
The move came after the French agency asked Allergan for additional research on its textured implants, which Allergan said it couldn't provide.
The European ban brings health implications for women on this side of the Atlantic as well.
For years, textured breast implants have been associated with anaplastic large-cell lymphoma, or ALCL, around the globe. MedTruth has been investigating the link between textured breast implants and cancer, specifically a rare form of non-Hodgkin's lymphoma known as ALCL.
ALCL typically causes a build-up of fluid in the breasts and swelling. ALCL develops an average of 8 years after an implant is inserted, but some women have reported ALCL in as few as two years after implant surgery.
Health regulators have long known about the link between textured breast implants and anaplastic large-cell lymphoma. In 2011, regulatory agencies pinpointed a few cases, about 60 worldwide.
Data at the time was fragmented and hard to come by but suggested cancer formed more consistently with textured, rather than smooth, breast implants. A lack of large-scale studies meant the link wasn't statistically proven.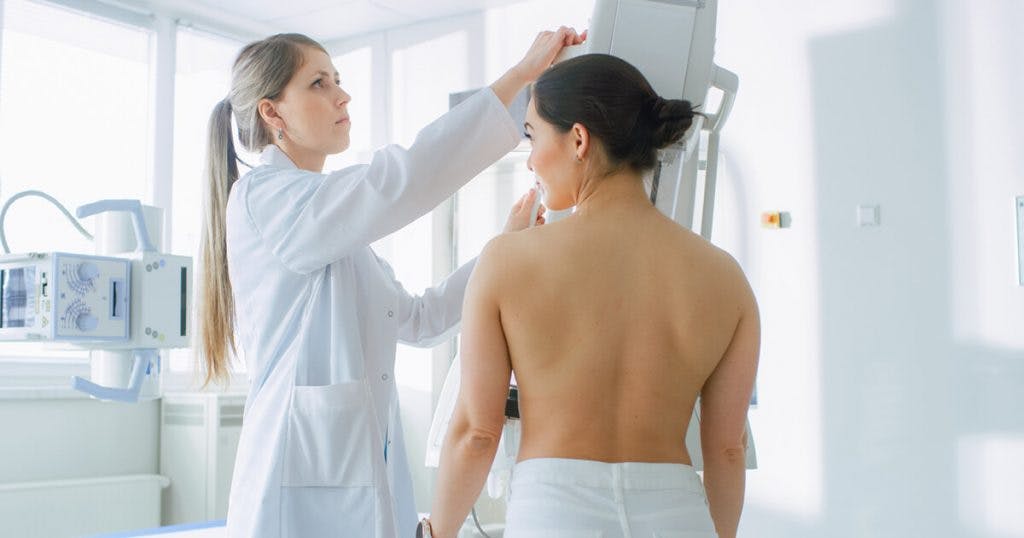 Now, more sweeping studies and a renewed focus on ALCL is bringing the cancer risks into greater relief in the United States.
Here's what the U.S. Food and Drug Administration has reported most recently:
The FDA received a total of 414 medical device reports and reports of nine deaths from ALCL linked to implants, as of September 30, 2017.
Recent research suggests the risk of contracting ALCL ranges from 1 in 3,817 women to 1 in 30,000 women with textured breast implants.
ALCL was found more often in women undergoing implant revision surgery for late-onset, persistent seroma, which occurs when fluid collects around the implant.
The FDA's recent report reinforced the link between textured implants and cancer, showing that more women with textured implants are developing ALCL compared to women with smooth implants.
Of the 414 complaints the FDA received as of September 30, 2017, 272 included information on the surface material of the implant. Out of those 272 reports, the majority — 242 implants — had textured surfaces.
Last year, research in Australia and New Zealand confirmed an "increased risk" between ALCL and leading brands of textured implants. After analyzing years of sales data from implant manufacturers Allergan, Mentor and Silimed, scientists found 55 cases of breast implant-associated ALCL, in addition to four deaths between 2007 and 2016.
The team identified the brand names of textured implants carrying the greatest health risks. They found the risk of contracting ALCL was 14.11 times higher with Allergan's Biocell textured implants and 10.84 higher with Silimed's polyurethane textured implants, compared with Mentor's Siltex textured implants.
Allergan continues to stand behind its product. In an Allergan statement, the global biomedical manufacturer said it "disagrees" with the European recall of its textured implants. It intends to appeal the decision to France's National Agency for the Safety of Medicines and Health Products.
Allergan added that the agency's decision "is not based on any new scientific evidence regarding these products. Furthermore, ANSM has not identified any immediate risk to the health of women with textured breast implants."